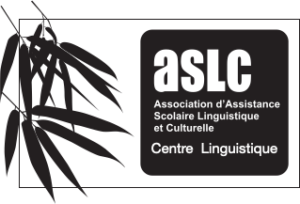 The A.S.L.C. (Association for Academic, Linguistic, Cultural Support), was created in 1996 to encourage the integration of Asiatic Chinese-speaking migrants living in Paris and its region. Its actions include:
Integration support services: administrative domiciliation for homeless migrants from Asia and administrative assistance (assistance in obtaining CMU/AME and opening an account at the Banque Postale, etc.). Reception in Korean, Chinese, Hindi, Urdu, Persian, Russian, Chechen

For more details on these actions, click here.

The implementation of linguistic actions for learning French for adults and children as well as English courses

The implementation of projects promoting the integration of migrant populations from Asia.

Created in 2014 at the request of Chinese and French parents who wanted their children to be able to master Chinese, the TONGJI association now offers Chinese language courses for young people aged 7 to 16:
Mandarin courses from beginners to advanced

English courses

Art workshops

Cultural outings and educational trips
The Club du Bambou Savant (CLUB's) association, with the support of the CAF, proposes to accompany young newcomers and their families by promoting educational success through:

French as a language of instruction

tutoring and homework help in literary and scientific subjects

parental and school mediation activities

parenting workshops on digital technology and interculturality (in partnership with AFAPE)

accompanies secondary school students from the Asian community and, more generally, young people with difficulties with the French language.