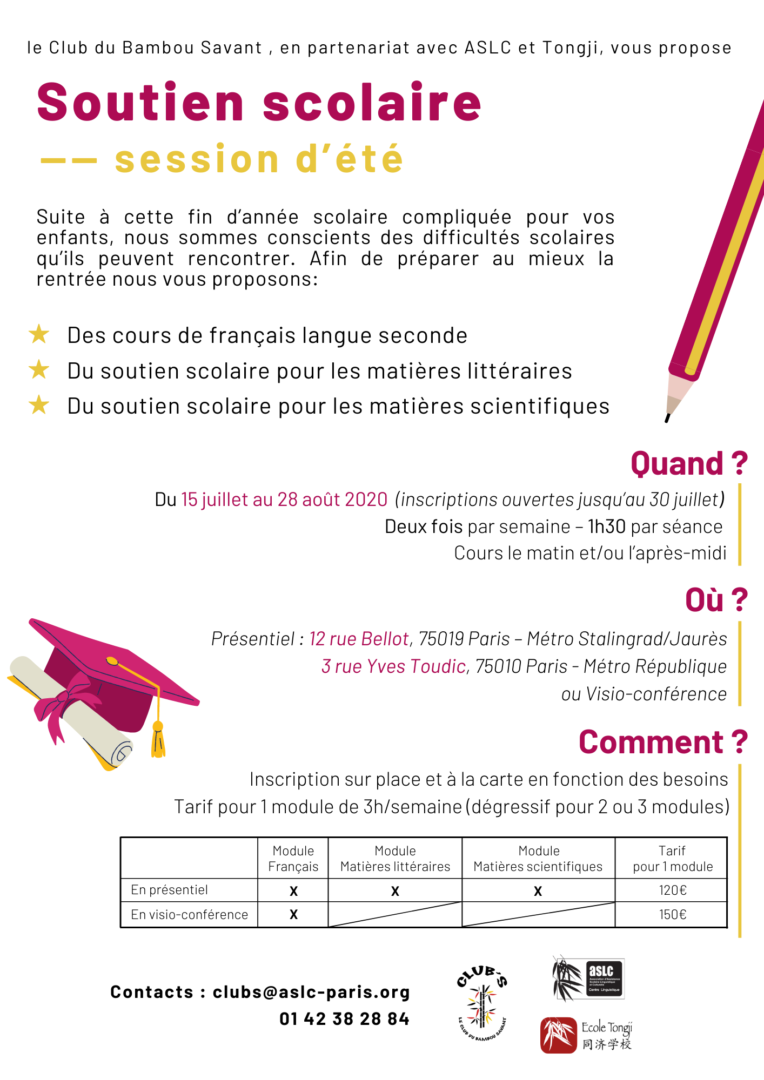 ASLC has intended since its creation to support young people of immigrant origin in their effort to thrive in their academic progression. For many years, the association has provided French language courses and homework support in its linguistic center premises.
In view of the success of those initiatives, the necessity of creating an autonomous associative structure able to support educational support projects in partnership with the Ministry of national education has quickly become obvious. In 2005, "The Wise Bamboo Club" (Club's: Club du Bambou savant) association was created: today it supports in particular pupils from junior high and high school from Asian immigrant background and in general youth in difficulty with French language.
We provide all year long and during academic holidays activities (workshops, outings…) and  courses for children and adolescents (French, Chinese, English, BAC & exam preparation). Contact us for more detail on our current offer.
We also provide a program of support towards educational success, which is free and open to all pupils of junior high and high school of Paris that face difficulties with French language. This program includes French language courses and homework support.
Find detailed information on this program by following this link.